Heya,🙋

Hope y'all are well!😊

Many of y'all must have noticed that I haven't posted any awards since a long long time. Reason – There are many awards I've been nominated for and it's just getting piled-up! (If the GIFs aren't visible, please visit my site for a better reading experience)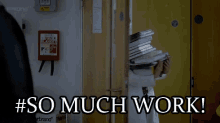 I thought of picking this one today and I just realized, I was nominated for it exactly a month ago. I didn't even know who this girl is and she was following me since quite some time when she nominated me. So that being said, it is exactly a month today that we started knowing each other. What a co-incidence that I chose today's day to write this post!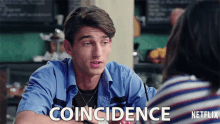 Thank you, Tarushi for the nomination! I know I'm pretty late but, I'm sure you know all the reasons for this delay. You guys should really follow her. She's writes pretty well!
Rules:
–Thank the Blogger who nominated you and link back to their blog.
– Answer the 11 questions given to you.
– Nominate 11 other bloggers and write them 11 new questions.
– List the rules and display the sunshine blogger award logo in your blog post.
Q&A:
One thing you like and don't like about my blog?
– There is nothing that I don't like. Everyone has their own style of writing and that's what makes us unique.
Which animal do you pet/like to pet?
– I don't believe in caging animals or birds. If we don't like being home arrest right now, then just think how they must be feeling!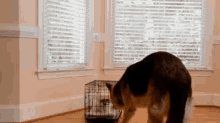 Why WordPress and not any other blogging platform?
– Coz someone suggested me.
How do you share positivity among your viewers?
– I just write what I feel. I just keep it real and I guess that has worked for my readers. Also, how do I forget the memes and GIFs that I add!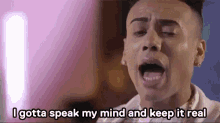 Do you have a TV show that you're binging on right now?
– Nope!
Do you have a favorite holiday tradition?
– I don't know what does holiday tradition mean. But yes, I don't believe in any tradition or rituals whether religious or office rituals or any other tradition or rituals. I don't like following anything blindly. This GIF just summed-up everything that I couldn't say.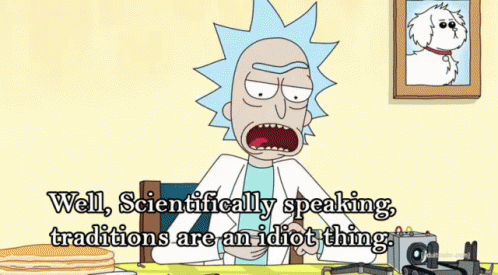 How do you motivate yourself to keep the blog up and running?
– I can't always be motivated. Sometimes I'm like this…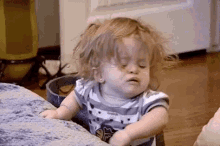 And sometimes this…..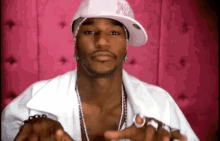 What three bloggers inspire you?
– You all are equally good and inspire me!
That's about it!
I'd nominate all of you to participate in this!
Thanks for reading!
– The Bold Girl💋
© The Bold Vibe 2019-2020
All Rights Reserved