The world had changed! The Almighty finally took the decision – "The one with good deeds would flourish and the one without it, perish!"
Everyone was scared to death as they all knew where they belonged!
But there was a hidden message which was not known to any. As days passed by, they experienced their faces turning red & dark, dull with huge boils and wounds all over…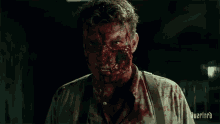 …while there were a handful of others, whose bodies shined with sparkles! They would glow not only in the dark but also in the broad daylight.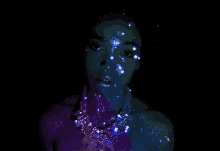 The sinners wondered, "How would someone's body glow!" They were certain that everyone's end is near. But seeing these glowing souls, their hearts sank with fear.
They then realised who these glowing humans were… Some were the ones who fed the hungry, the ones who didn't believe in any religion but only believed in humanity as their only religion.
Some were the ones selling their bodies, "Prostitutes" as the world calls them. There were beggars, gays, lawyers, rape victims and the ones whom the world mocked for being quiet – sad souls.
While they knew their time is near, they still didn't stop mocking, cursing and calling out names to them. "How can a prostitute or a gay be a good person? How can that girl's face glow who did not even have one friend? It is not God but evil's curse! God cannot do this. It is the evil who's harming us!" They believed.
Nobody stopped!
At that moment, suddenly it started raining heavily. There was thundering and lightning and then the clouds opened!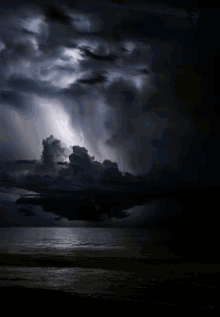 And…… There was a voice from the heavens above….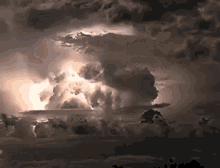 The Lord spoke, "It's not what they do that matters to me. It's who they are. It's what they do for others. What do they ask in prayer? How many things have they sacrificed just to make someone happy while crying themselves to sleep."
"You selfish souls kept mocking, abusing and killing them but they still haven't turned sour. I created you to bring love into this Universe but only a few stood by it."
"I'm not harsh, I love you all equally. But, this was your final opportunity to change but alas, nobody has! You all were and are my children but I can't let the good souls suffer anymore."
"It's your time to perish!"
With those final words, the bad souls turned to dust while the good ones walked towards the door to heaven!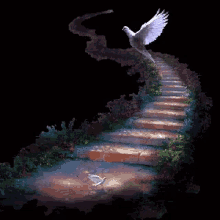 – The Bold Girl💋
---
I always feel the way the world works is so not right. "Why would the good suffer?" I always keep asking the Almighty. I have fights with the unknown just coz I am not in favour of this. Call me crazy but yes, I fight with the Lord asking what was going in their head when humans were created. Why is the world so twisted? Why would a good Lord makes the innocent suffer? Why people with good hearts are so heartbroken?
I still have hopes that one day things would change and everything would revolve around your deeds. But…..
For Sadje's What do you see?
© The Bold Vibe 2019-2020
All Rights Reserved