Hellooooo Lovely People!
Happy MemeDay!😬
So before I share with y'all today's meme, I wanted to tell y'all that I'd liked this meme but, wasn't sure if I should post this one or not.
I did save it on my phone but, I never thought I'd really put it up here. But then…. I got a sign from heavens above. I then knew, it was actually worth sharing it now.🤣
Wondering what sign it was? Scroll below….
Kamya commented this on the previous MemeDay post. The one I posted last week.
Anddd…. Here's the meme….
Hey Cuteness, thanks for the comment which was relatable to this meme.😆
And what a coincidence! I decided to upload this meme today since you'd just commented this last week and then I get to know about your birthday!😃
Once again, Belated Happy Birthday, Girl! Take this as a meme gift from me!😜
Heyyyyy! We're not done yet!
Since it's the last meme of the month, I have one more meme for you. And did you realize, we've just completed our 1st successful month of celebrating "MemeDays" every Monday?
Btw, here is the meme…
Well, as funny it may sound above, its sad that the world is ignoring other health issues. But who cares? The leaders are ignorant.
We can't do a thing for these antibodies (Is that the right term? Umm… Nevermind!) who are feeling low. So just enjoy the meme!🤷
All you can do is, sit with them (you can't see them though. Just think they're around listening to you😂), ask if they need some water? Give them a shoulder to cry on, talk to them, maybe they'll feel better.😂
Hey ignored invisible viruses, every virus has its day! But, this virus, had its year!😭
Meanwhile us…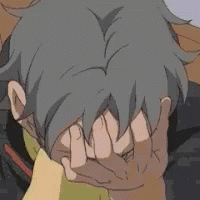 –The Bold Girl💋
©The Bold Vibe2019-2020
All Rights Reserved
Recent Posts:
Hey Y'all! Hope y'all are doing fine! Yes, I know I have been away for more than a year now and still unsure of where's my life leading me but, the Queen was really missing you all. So here I am trying to spend a little time just like the good old days. Where was…
What a day I chose to login!🤩 I login after decades and this is the 1st notification I see!😅 What a coincidence!😊 I had to re-read it 3-4 times to realize it was mine! Initially, I thought it was WordPress's anniversary!😅 Me wondering, "WordPress is only 2 years old, huhhh! Why are they calling it…