Hey Lovely Readers,

This my 1st award – The Liebster Award! And you know who nominated me? My very 1st follower out here.😊 And you know how long has it been that we know each other? Just a month!
He's none other than the owner of Writing Rhymes – Sidharth.
What I love about his writing is the spice that he adds to his words. Hehe! Indians love spices and they add it to almost everything! Just kidding!😛
It's rare to find guys who show their emotional side. Probably that's the USP of his blogs.
Do visit his blog for some awesome content.
Thanks a lot, Sidharth for nominating me for this.😊 And sorry for being so late in responding to your nomination. I am still learning how to use this platform.😁
Here are the 'Rules' shared with me:
– Thank the Blogger who nominated you and provide a link to their blog
– Share 11 facts about yourself
– Answer the 11 questions given to you
– Nominate 5-11 other bloggers
– Ask your nominees 11 questions
– Notify your nominees once you have uploaded your post.
Hey, before proceeding ahead…..👇👇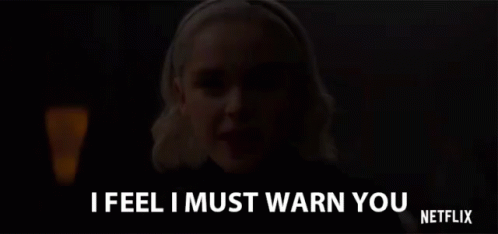 The post is lengthy but, I promise it's entertaining! 😎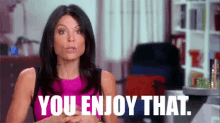 So per the rules, I have to share 11 facts about myself. Mmmm…. Difficult task! It's just like an interviewer asking you, "Tell me about yourself?" and all of a sudden, you don't know who you are! Hahaha….
Well, I'll try my best to gather whatever facts I could recollect about myself.
So let's begin? God! Why am I asking this🤦‍♀️ as though y'all are going to reply.😏😏
1. I love my own company – Yes! It's so peaceful when you're away from people! Hehehehe…. Or should I say, it's difficult to get along when you're with the wrong people. I am happy being by myself. It doesn't bother me at all.💁‍♀️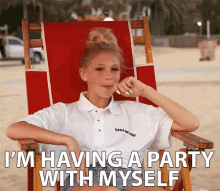 2. I do a lot of self talking – Yeah, that's probably because I be alone!😋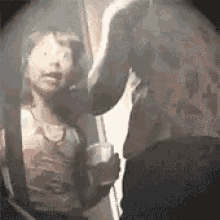 3. I laugh, cry and talk a lot – If I start laughing, I won't stop at all. And the whole world would know I'm giggling. Sometimes, I remember something that happened ages ago and I start laughing aloud all alone.🤣🤣 I cry at the most stupidest things and would be all fine, when I should really be crying, maybe! Hahaha…

And when it comes to me talking a lot (After I've talked a lot with myself, of course!😉), it's only if I vibe with you. Else, you would find me the quietest of all or maybe assume I am arrogant.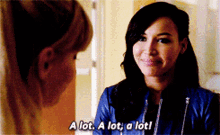 I'm tired already!😞 Still a lot is remaining…. Let's continue!
4. I am a night person – The world is so quiet at night! It's so peaceful.❤️
5. I loveeee lipsticks 💄💋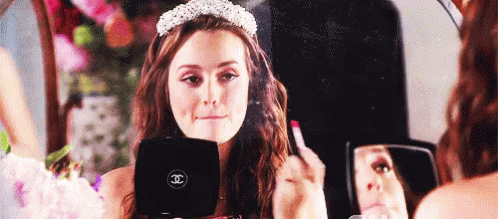 6. I suck at make-up – You must be wondering, why so contradictory information? Well, I know to apply lipsticks. And that's all. Consealer, Foundation, this, that. Oh Goddd! How do you females waste so much of your time doing face painting? I can't.
7. I overthink – Literally everything.
8. I'm funny – Again, only if I talk to you, you'd know.😝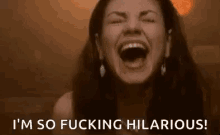 Isn't she looking possessed?🙄😨 Mmmmmm… Let her continue.. let's proceed!
Three more to go…… Yayy!!💃💃
9. A meme lover – I can spend all day just looking at memes and having a good time.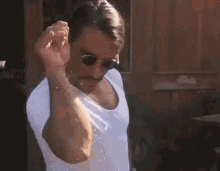 10. I'm allergic to almost everything on earth!🌍
And here, we reached the final one! Pheww!!! This was tiring!😓
11. I'm picky – Well, that was obvious from the very beginning.😂😂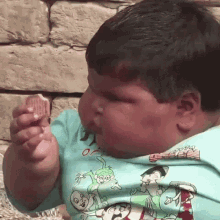 Hey, we're still not done! There's one more round. So hold on….
Q&A Time
1) What's the one word that describes you the best?
– Eccentric.

2) Who are some of your most favorite writers?
– Nobody as such. I read almost anything and everything.

3) Tell me about one of the most memorable moments of your life?
– Well, I can't really think of any at the moment. Though there are quite a few. But, the only thing I could remember as soon as I read the question was this –

So, it was almost two years ago. Two of my team members were flying to UK for some training at the head office situated in London. So they were told to do a presentation introducing all the team members since my team was very new. So one among the two, asked me to write a poetry since she knew I write. I don't really like people asking for favours or writing for anyone just coz they want me to write. It's like, people asking you to crack a joke just coz you're a Comedian.😐
I had hardly 15-20 mins with me since she was too late in asking me for it. I told her, the time is too less for me to come up with something. But, I gave it a try, wrote a poetry and sent it to her. I remember telling her. "That is all I could come up with. See if you like it."
She was impressed, sent me some messages of praises and left for the presentation. Just after the presentation was over, my official inbox was full of messages from the team abroad. I wasn't expecting that at all! I came to know, that just after my poetry was recited by her, there was a lot of noise on the floor which was all quiet during the whole presentation. And guess what, I was on the last slide luckily. Haha!
That did not end there, after two days, I get to know that the owner of our company was into tears when he heard the poetry. What else could I ask for! That was the best moment I had till now, on my journey as a writer.😇❤️
You know what…. we're not done yet..
After a few months, when the UK office was renovated, they decided to put my poetry up on the wall. I haven't been to UK yet, but my poetry stands tall at the headquarters back in London.😇 They were also, planning to put this up in every office they have or would have in future. By every office, I mean, in every country.

I don't work there anymore so, not sure where and all my poetry has travelled so far.😊
This is one of the best moments of my life. But, I'm so unfortunate that I couldn't see those moments since I wasn't in UK.😔😔

4) What's your outlook/motto in life?
– My outlook in everything is very rational. My motto is just to be happy.

5) A thing that you aim to convey through your blog?
– I want to talk about the things people don't open-up easily on.

6) What makes you truly happy in life?
– If my people are happy, I'd be happy.

7) What all are you doing in this lockdown phase to keep up the positive vibes?
– Hahah! Wrong question, Bud! No people around me, I'm already feeling positive.🤣

But, on a serious note, I pray and spend time with my family and people out here (I must say, people out here are very supportive and positive.❤️❤️). It makes me feel better when I am worried about the things running in my head. An over-thinker afterall.😌 And did you just forget about my love for memes?😠 When nothing works, memes definitely will.🤩🤩

8) Name one of your all-time favorite movies & why do you enjoy it so much?
– I don't believe in favouritism. If I enjoy it, I'd watch it.

9) One aspect of your life that you intend to improve upon?
– Everything! There's no one particular aspect I could think of. Everything needs to improve.

10) If you could have a superpower then what would it be & why?
– Washout out religion and all other discriminatory evils from everyone's mind.

11) What do you like the most about my blog/writings & any suggestions for me to improve as a blogger?
– I already praised you a lot!🙄 Now, you're asking for too much huh! Hehehe….
No suggestions as such. you're doing great!👌🤗

Hey, hold on there is one – You need to stop asking if I wrote something recently and dedicatedly check my blogs and keep giving me suggestions. I need it more than you.😜
Yo! I answered all of 'em!🤘
Now, let me celebrate my success after writing such a lengthy post.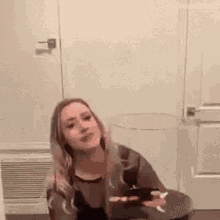 Now is the nomination time! 🏆
Looking for your name on the nomination list?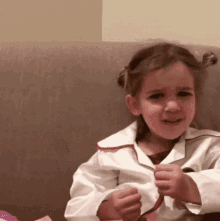 Nomination is open to all since I don't know anyone yet. And why would I need to nominate you? You're awesome! Just give yourself an award!
It's been only a month since I got my 1st follower out here and I have an award already. If I can, you guys definitely can.👍
Questions remain the same too.🙂 Now, you get to know 12th fact – I'm lazy. But, I'm a hardworking lazy soul.😝
Can't you see all the hard-work I put in making this post? Can I not be a little lazy? I can, definitely! Even if you say a 'No', I still will. Why? Coz my wish! Ha ha! (Fake laugh🤪)
I hope you guys enjoyed the 'Award Ceremony'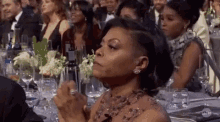 Yayy!!!She said, "Yes." 🤣
I need to go on a holiday after writing this huge post!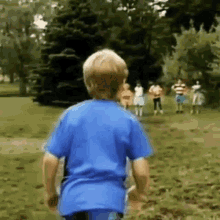 I am already on a holiday!🤦‍♀️
I will eat and sleep now. I am tired!!!😓😓
I deserve an award for writing about this award!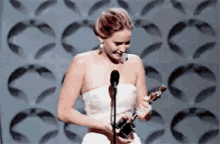 Thank you to all who managed to reach the very end of this celebration.🤣🤣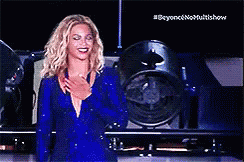 Hey, before you leave, don't forget to show some moves.💃🕺👯‍♀️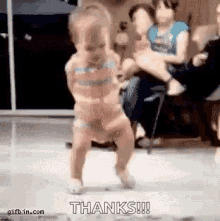 Thank you for your patience!😅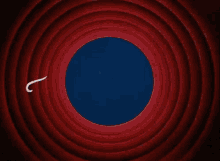 What are you scrolling down for?
.
.
.
I'm telling you, don't scroll more…
.
.
.
.
.
Please don't…..
.
.
.
I told you not to….
.
.
.
.
.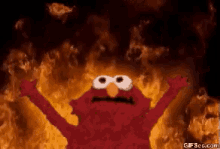 Now see for yourself, you reached the core of the earth. Now, run before you burn yourself.
Run….🤣🤣
👇