Hey beautiful people,
I'm here today to discuss something which all of us deal with, everyday.
'Written Communication'
As basic as it looks, it really is an important aspect. It can break or make relationships.
Just think, you write something and miss on adding a comma. And here you go, you changed the whole meaning of the sentence.
Now you understand how important it is?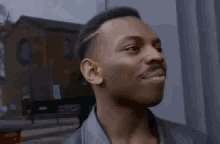 I have experienced that the people in my country have a big problem in comprehending the message. Now don't ask me which country I belong to because many of you might get offended rather than accepting that this is one of the main problems that we face today.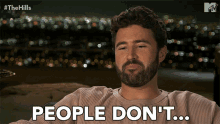 I don't usually share a lot of details about me on the net; however, I just want to share with you that I have spent a lot of my time in my career fixing this issue. Yes, that's one of the duties of my job role.
I picked this topic up since I feel it is important for all of us to act with caution while communicating with other bloggers and readers, to know what to write, when to write and how to write.
So I will today share some basic rules with you all. If you already know it, great! If you didn't, I would be glad that I helped you in knowing these. So shall we start?
Basic Things To Keep In Mind:
1. Get to know your reader – Why do I say it is a very important rule is because we should be very sure how the person is going to react with the response that we give through our message. (I agree we always can't be 100% sure but, it's better to play safe than clearing misunderstandings later)
If you've just started talking to some one, get to know them first. Don't jump and act over friendly.
2. Tweak it, if necessary: What response suits person 'A' , might not suit person 'B'. We will have to tweak our sentences so that it makes sense to both the people. The same message conveyed in two different ways.
3. Act with caution while dealing with sensitive topics – Do you think anyone would be okay when you fool around or speak something which is inappropriate? It might be funny to you but maybe the opposite person is not in the state of mind or doesn't think that it makes sense to joke around on some topics. Discussions about rape, molestation or physical abuse, for that matter probably a murder too should be carefully spoken on. It may be anything in the world, not limited to these listed by me.
3. Add the right emoji but also don't over-do it – What if you've written something funny and had to add a funny emoji probably 😄 but you end-up sending 😏 or 😠. They may misunderstand your message.
4. Know the person's state of mind – There maybe someone whom you know since quite some time now but there will always be something you aren't aware about them. If they tell you to stop, you should stop. Probably they are not in the state of mind where they would be okay with some comments.
We're humans after all and we should understand each other. Everyone's mood cannot be the same every time, isn't it?
Last but not the least…
5. Don't, I say don't mess with someone who's better at their game – It is always important to up your game before heading on to any debates. Best is to avoid any debates or word fight but, if you really want to, be prepared.
I'll share some more insights on this and the things that I have learnt in my career but in the later posts.
Do share your experiences in the comments section if any of you have been through such misunderstandings due to some sort of miscommunication which lead to losing a friend or getting into unnecessary trouble.
---
© Copyright 2019-2020
The Bold Vibe – All Rights Reserved