I was walking all alone, not sure where my journey would lead.
I kept walking solo for miles,
In vain went all my attempts, my trials.
Then one fine day, I saw the Sun,
Songs of joy, I then sung.
I met souls, for whom I craved forever.
My wish would come true, I really thought never!
They were so good to be true!
Felt like I knew them since ages, even when they were just new.
They applaud at the most tiniest achievements,
With them, you'd feel an instant attachment!
You feel elated when they praise you,
They accept you, just as 'You'.
They push you to try harder,
One notification from you, and all of them for you, they gather.
The love they pour,
You won't feel sad anymore.
I can't see them, nor can I touch or hear their voice,
How magical is it, they still fill your life with joys!
Miles apart but, you feel their presence,
That's what is a true friend's essence.
There's a wall, not letting us meet.
The world is so cruel, our flesh they would eat!
We're still united, in the tiny little universe of ours,
They look beyond money, facial beauty and cars.
Yes, for them, what faith you belong to doesn't even matter,
We're all dreamers, in different parts of the world we're scattered!
Would you find anything in the real world of this kind?
With so much of hatred, the outside world has turned blind!
Dedicated to all you creative minds,
In the real world, souls like you, I know, I wouldn't find!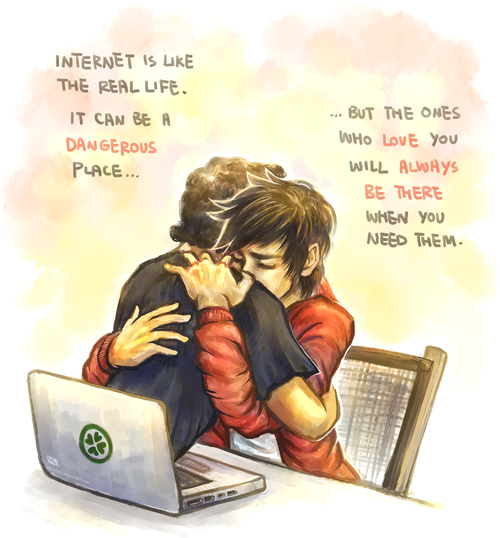 ---
I really got so emotional by the time I reached the end of the poetry and saw this image. I can't thank you guys enough for being so supportive and filled with love. I wish, the world we live in, was as wonderful as this virtual world is. Hands-down! This is by far the best platform I've seen. Thanks a lot to each and everyone of you for being such an amazing human being! I really am in tears right now. I love you guys!❤️
For Penable's Poetry Competition – 'Friendship'
---
© Copyright 2019-2020
The Bold Vibe – All Rights Reserved