(6WSP) #48 – July 25, 2020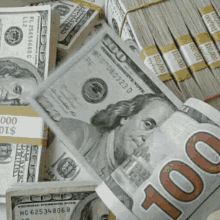 He ran behind money, lost family.
Greed for money will cost you.
Money: I'm everything.😎
Peace: Silently giggling.🤭
Plenty money, no time to spend.
He paid money for sexual pleasure!
His enormous wealth became his pride.
I wish money could buy love!
No amount of money pleases me!
More money, more greed, more pride!
What if money could buy time?
Time is money, money is time!
Spending money on unnecessary things, always!😬
Donated money to show-off on social-media?😐
Poor: Money
Rich: Peace
Middle-class: Both😢
Ran behind his money, overlooked character!🤦🏼‍♀️
If they'd money, she'd be alive!💔
That day, prayers won, money lost.😊
Soldier martyred, family compensated with money.💔💔💔
Slept on a pile of money…
Invested money but, not in relationships.
"Handle me with care." Money mentioned.
Money's life! Why get a wife?🤷‍♂️🤷‍♂️
Money, House, Spouse – My ultimate dream.
She talks money and thinks garbage!
No money – Responsibility
Plenty Money – Carelessness
Pocket money was my first paycheck.😅
Asked Money. Gave. He vanished forever.😳
Borrowed money for her wedding ceremony.👴🏻
– The Bold Girl💋
© The Bold Vibe 2019-2020
All Rights Reserved